Aluminum Canopy Finishes
Baked Enamel vs. Anodized & Kynar Finishes
Baked Enamel finish has improved drastically over the years but is often times overlooked due to misconceptions about the finish.  The economy and durability of Baked Enamel makes it the popular choice for new construction.  The finish is superior quality polyester enamel applied automatically by a hot air assisted electrostatic system, baked at 400 degrees.  The finish shall meet or exceed the following AAMA 2603 requirements:
Below is a comparison of Baked Enamel finish, Anodized finish, and Kynar finish.
Baked Enamel Paint
Baked Enamel has a hard coat finish and is very resistant to scratches and damage.
Baked Enamel will not chalk or fade like anodized aluminum due to the enamel finish protecting the aluminum.
Baked Enamel is easily to touch up due to it being a painted finish.  The touch up paint is also easy to color match to the painted finish.
Baked Enamel is less expensive than the other major finishes (Kynar & anodized)
Baked Enamel comes in a variety of colors.
Anodized Aluminum
Anodized aluminum is porous and is more likely to hold dirt and stains in the pours making it harder to clean.
Anodizing is a chemical process so having a touch up paint made to match is very difficult.  Aluminum requires touch up paint because the material is received pre-finished prior to fabrication in most cases.
Since anodizing is a timed chemical process, there are more inconsistencies in the finish than with a painted finish.  Most anodizing facilities have a "range tolerance" for the anodized finish.
Anodized aluminum has a tendency to "chalk" and "spot" due to oxidation of the aluminum when exposed to moisture.  Anodized aluminum has a very limited selection of colors.
Kynar Paint
The warranty for Kynar paint is very restrictive. It makes it almost impossible to claim defective paint and usually results in a conclusion of "normal material wear".
Kynar paint is softer than Baked Enamel and does not hold up as well in high traffic areas.
Kynar paint is more expensive than any other finish (anodized & baked enamel)
Images of compared finishes over time:
Baked Enamel Finish    (Picture taken 4 years from date of installation)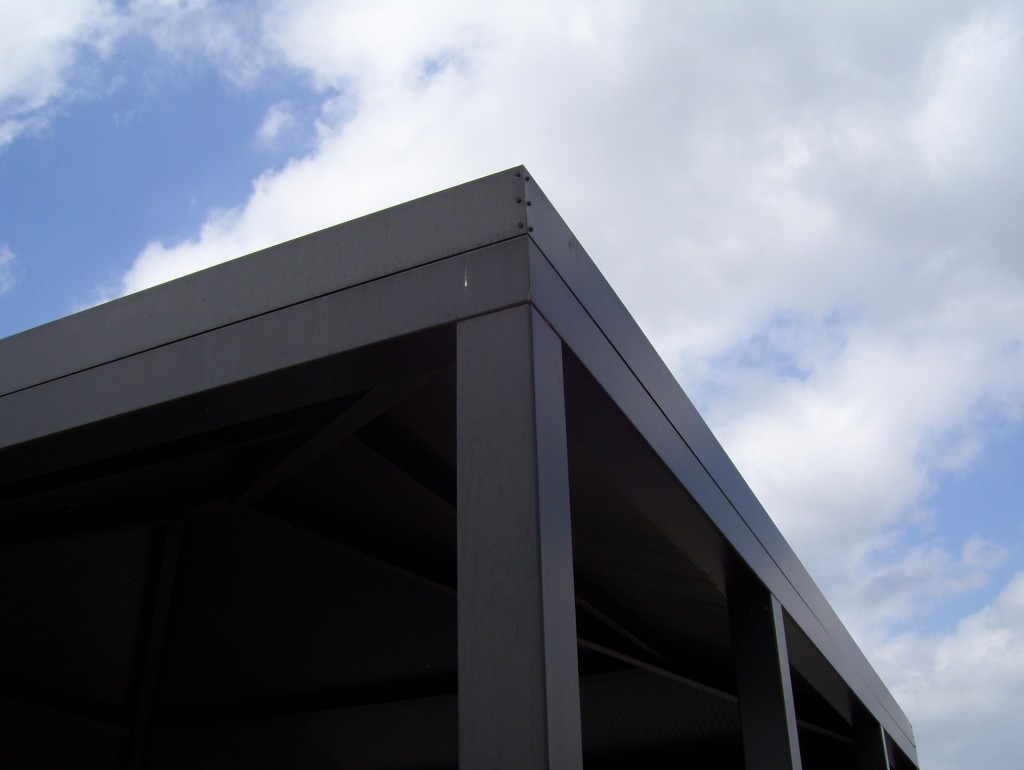 Anodized Finish      (Picture taken 6 years from date of installation)